Who We Are
Restons is a long established law firm providing the complete range of volume debt recovery services to the regulated sector including lenders, financial institutions and utilities. No other type of legal work is undertaken and therefore all managerial, technical and financial resources are committed exclusively to debt recovery.
We combine our technology, data and legal expertise to help our clients to act faster to create more value with assured results, leading to stronger returns on their debt portfolios and faster recovery of non-performing customers.
Restons are focused on the customer; finding solutions that are personalised, sustainable, realistic and fair.
Together with our clients, we support the customer's journey towards financial freedom.
What We Do
Working together with our clients to excel in customer focused collections.
The Values We Work To
Achievement of Excellence
We deliver what we promise and we aim to excel in all we do
Trusted Relationships
With trust, integrity and a strong customer focus, we create strong and respected relationships by doing the right thing in an honest, fair and responsible way
Outstanding Teamwork
We embrace and respect differences, support others, encourage collaboration and competition, combining talent and skills to achieve the best results
Creativity & Innovation
We are not afraid to ask challenging questions, learn by our mistakes and have the courage to think and act differently to achieve and exceed our goals
Our Business at a Glance
600,000
debt recovery cases
30
Years experience in debt litigation
£50,000,000
avg. collections p/a 3
1 payment taken every 3 seconds
Accreditations
Awards
Law Firm of the Year

Finalist Credit Strategy Awards 2019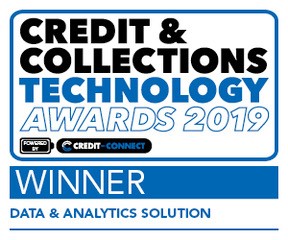 Best Data Analytics Solution

Winner Credit and Collections Technology Awards 2019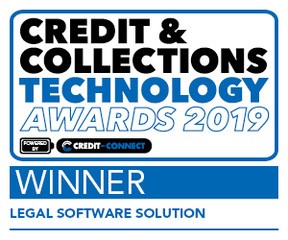 Best Legal Software Solution

Winner Credit and Collections Technology Awards 2019